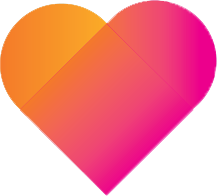 TRANSFORM YOUR HEALTH & WELLBEING
Teaching you scientifically validated techniques to reduce the impact of stress in your life and measurably improve the health of your Heart.
Maria Brosnan, Co-Creator of the Heart Health for Headteachers programme.
"It's one of the best things I've ever done. It's completely changed me as a professional."
James Newman
Headteacher
EPSOM AND EWELL HIGH SCHOOL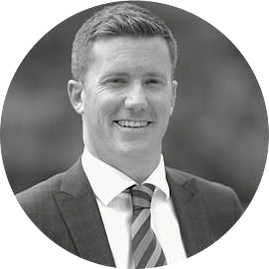 Headteacher Health and Wellbeing
Research shows that 87% of Headteachers are experiencing chronic stress. 
That's why we developed Heart Health for Headteachers. A short programme built on scientifically validated techniques, which will help you :
Quickly

reduce the unpleasant symptoms of stress, depression, overwhelm or anxiety;

Measurably

improve the health of your heart;

Improve your sleep;

Build relationships and be a better leader;

And much more.
Using simple technology, we teach you how to measure your current stress levels, and reduce them in real-time.
The Heart Health for Headteachers Programme Overview
The programme is built on the understanding that chronic stress is an independent risk factor for coronary heart disease. 
It is designed therefore, to help you understand the impact of stress on you and to provide you with proven and practical methods that make measurable improvements to your health and wellbeing.
Developed by Health and Wellbeing specialists, Dr. Carla Stanton and Maria Brosnan, it rests on a robust 3-pillar approach :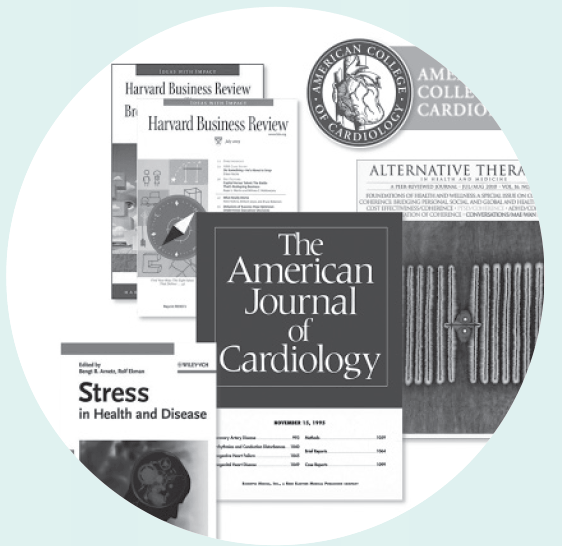 The latest scientifically validated research presented by Dr. Carla Stanton and Maria Brosnan.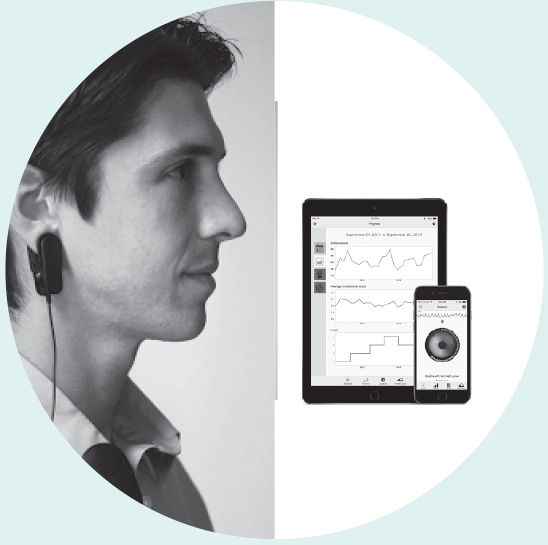 Participants wear a small, lightweight device for up to 10 minutes a day, to both measure and reduce stress levels.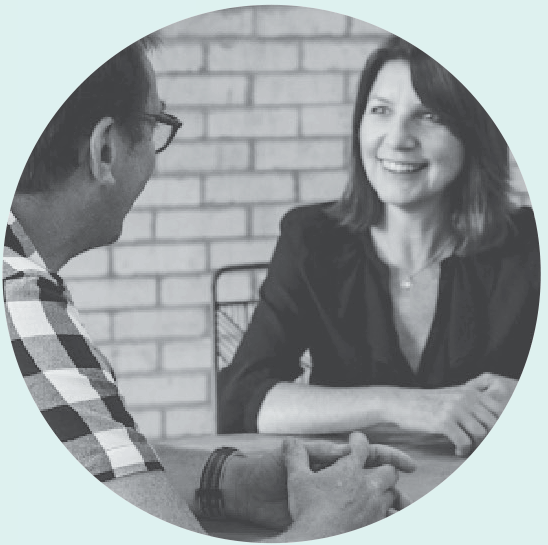 Four X 90-minute sessions, scheduled 2-3 weeks apart at your convenience.
The training is designed for individuals or small groups of between 4 and 8 participants. Perfect for your Headteacher cluster group or Multi-Academy Trust.
100% of participants say the programme met or exceeded their expectations.
Comparison of Headteacher 'A' Practice Sessions
This is a snapshot of the 'before' and 'after' images of a participant's short daily practice using the biofeedback sensor. These images show the two key markers of Heart Health: Cardiac Coherence and Heart Rate Variability.
Participants learn about these critical markers and using the simple device for up to 10-minutes every day, quickly, visibly, and measurably improve their heart health.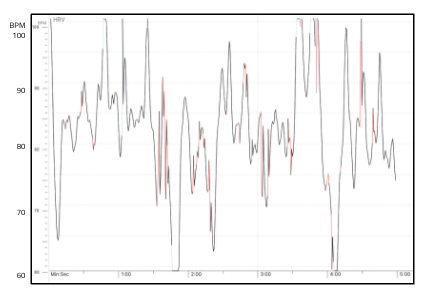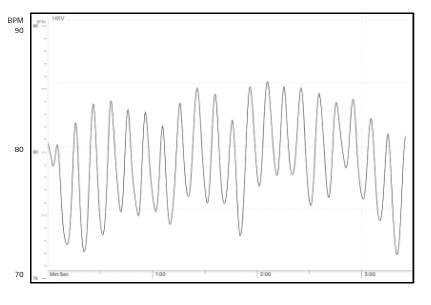 Work book
To complete as you progress through the programme.
Short videos
To watch at a time and place that suits you.
Guided activities
To help you learn to reduce stress in 3-minutes or less.
Live Coaching
To help personalise and guide your learning.
Clinical Assessment
Pre- and post-programme to measure progress.

"I'm not going to lie, I was reluctant to be signed up for this programme. For context, I'm a Primary Headteacher with reason to be concerned about heart health and I wasn't keen to know the worst about my heart.
That, however, is not what the programme has been all about.
I have come away with a greater understanding of the impact of my heart health and my emotional state; a greater capacity to redress the balance when things are stressful and a new found willingness to share with my colleagues. It's been enlightening – and I find myself to be largely 'coherent'."
Dominic Mulholland
Headteacher
MILDMAY JUNIOR SCHOOL
Hear from participants from our pilot with the Essex Primary Headteachers Association executive.
Paula Derwin,
Headteacher, Hazelmere Junior School
Dr. Llewellen Lawson,
Headteacher, Dr. Walker's C Of E Primary School
£838* per person
Small Group Programme
4-8 participants in the group
4 x 90-minute group sessions & all course materials
* Inner Balance Sensor and app included (valued at £188)

£1338* per person
Individual Programme
4 x 75-minute 1 to 1 sessions
All course materials
* Inner Balance Sensor and app included (valued at £188)


"It has been a great experience to be part of the Heart Health programme. I have learned so much about the impact of stress on the heart and how I can reduce this through regular practices and being aware of my triggers and responses. Thank you Maria for being such a wonderful coach."
Jodie Evans, Headteacher, High Ongar Primary School.
Heart Health for all Staff
Several Headteachers found the training so transformational, they wanted all of their staff to have it.
So we developed a version of the programme that's perfect for all staff. We can tailor it to your CPD needs and schedule.

A Tangible Difference
"The Heart Health Programme really does make a tangible difference to how I am able to deal with the many challenges I face on a daily basis. Thank you."
Matt O'Grady. Headteacher Westhorndon Primary School.
Day-to-day Challenges
"The coaching sessions were really helpful in giving us the strategies to deal with the day-to-day challenges we face in our profession.
A big reminder of how important it is to focus on our own wellbeing and be the best we can be for ourselves and others."
Anna Conley, Headteacher, Howbridge Infant School.
"I could not recommend the process enough."
"The process of learning, implementing and adapting to the coherence techniques allowed me to focus more fully on the physiological and mental changes resulting from using the breathing techniques Maria led.

The ability to do this with someone who could explain the scientific and psychological background when experiencing different emotions and stress states was both fascinating and very helpful in scaffolding a truly useful mindful appraisal of myself.
I could not recommend the process enough."
Richard Potter, Headteacher Holmfarm Primary School.
"I now have strategies"
"It has been a really useful tool to use to improve my wellbeing. I have found that I am able to recognise triggers that could instigate a negative mindset and in turn, inconsistent heart rates.

I now have strategies to use in my day-to-day life to keep my heart healthier and lower my heart rate when triggered by a stressful situation."
Paula Derwin, Headteacher, Hazelmere Junior School