THE PURSUIT OF WELLBEING PODCAST
Dedicated to the wellbeing of teachers, school leaders, and staff.
Pursuit of Wellbeing is the podcast where we talk about the issues affecting the wellbeing of teachers, school leaders and school staff.
I'm Maria Brosnan, an educational wellbeing specialist with over 30 years' experience.
Together with my expert guests, we share practical health and wellbeing information, inspiration and support.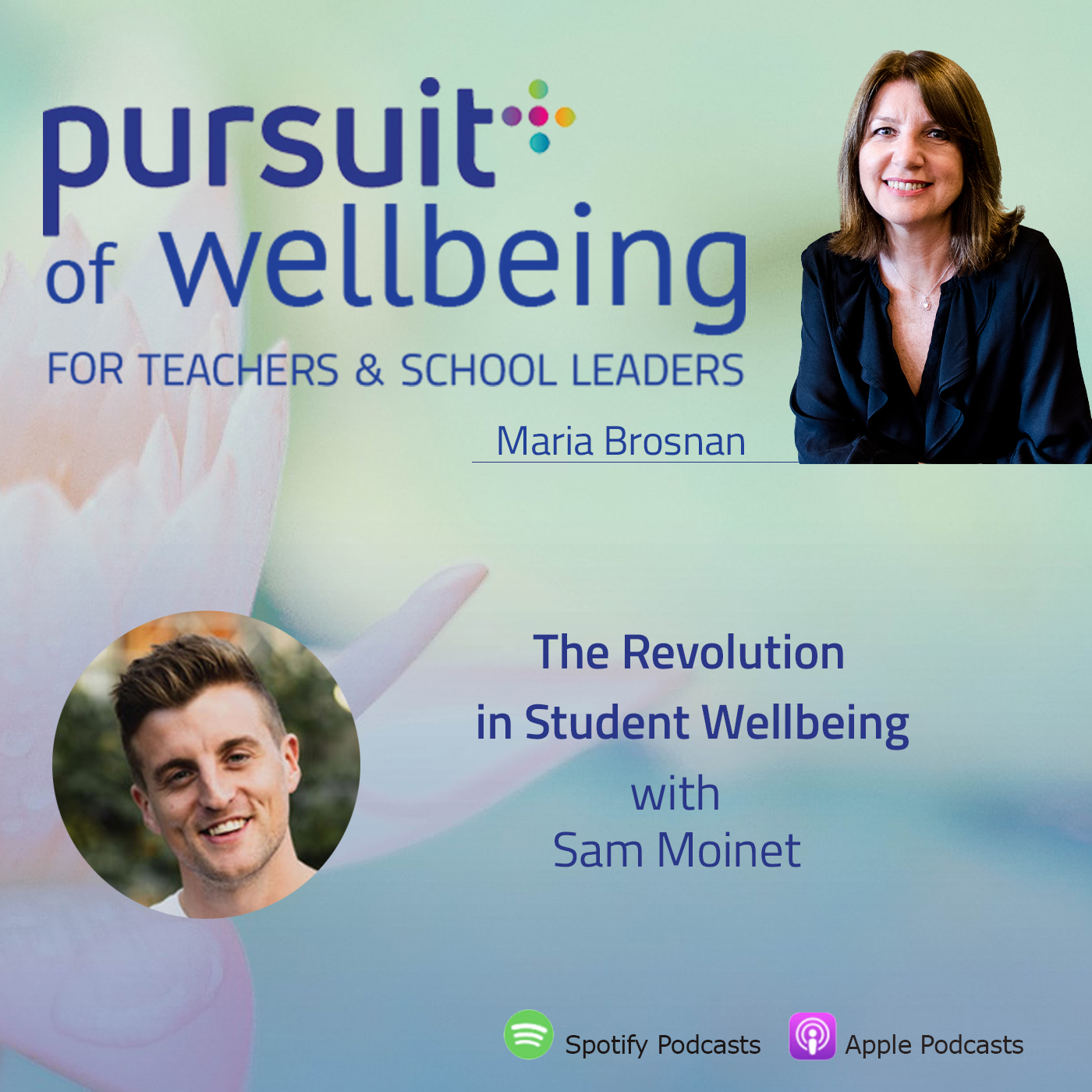 "We're all going to fail. Spoiler alert. It's how we engage with failure that's important. Ask yourself: what can I learn from this? How can I use this knowledge?" Sam Moinet is a former History...
read more
5-STEP WELLBEING ACTION PLAN
I'd like to invite you to join our 5-Step Wellbeing Action Plan online course.
We developed it specifically for teachers and school leaders to help you manage your mental, emotional and physical health; to support your relationships with colleagues and pupils; and help you cope better with uncertainty and change.