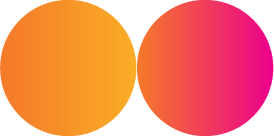 THE PURSUIT OF WELLBEING PODCAST
Dedicated to the wellbeing of teachers, school leaders, and staff.
Conversations with influential figures from the UK's education sector, about the issues affecting teachers, school leaders, and the wider school system, in a time of tremendous pressure.
Here you'll find solidarity in the stories of educators just like you; discover evidence-based tools to alleviate stress and stay ahead in your career.
Hosted by Maria Brosnan, an Educational Health and Wellbeing Specialist with over 30 years experience.


"I love moaning! The only rule is - if you moan about something, you've got to have an idea about a better way of doing it. If you haven't got an idea on how to make it better, then your moaning is...
read more
5-STEP WELLBEING ACTION PLAN
I'd like to invite you to join our 5-Step Wellbeing Action Plan online course.
We developed it specifically for teachers and school leaders to help you manage your mental, emotional and physical health; to support your relationships with colleagues and pupils; and help you cope better with uncertainty and change.