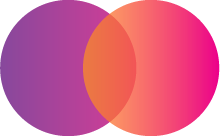 We work with Headteachers, School Leaders, Schools, Multi Academy Trusts and Local Authorities.
Please get in touch to discuss how we can help you.
You can book a short call to answer any of your queries using this link.
Contact Maria directly about Executive Coaching for Headteachers: maria@pursuit-wellbeing.com
General Enquiries: info@pursuit-wellbeing.com

"Maria has supported Elevate Multi-academy trusts well-being strategy through a range of training sessions for over 12 months.
She has helped to develop the role of the well-being champions in all the schools and provided key strategies for all the staff across Elevate to manage and prioritise their well-being.
Feedback from the sessions has been overwhelmingly positive with staff reporting ways in which they have managed their levels of stress and anxiety as a result of developing a better understanding of the triggers for themselves.
Having an expert leading these sessions has been really important and Maria's approach, sensitivity and wealth of knowledge has led to increased engagement and openness about the challenges that staff were facing."
Narinder Gill FCCT
School Improvement Director at Elevate Multi Academy Trust