the pursuit
of sleep for teachers book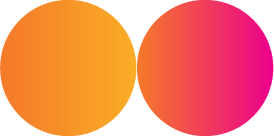 Are you struggling with sleep? You're not alone!
Sleep is a foundation for wellbeing. Inadequate sleep can significantly diminish your quality of life and negatively impact your health.
Discover 'The Pursuit of Sleep for Teachers', your personal self-care sleep plan, exclusively designed for teachers, school leaders, and staff.
Grounded in research and brimming with practical tips, it offers simple yet effective strategies to transform your sleep. From small changes in your daily habits to targeted self-care practices, you'll find the guidance you need to improve your sleep quality and overall well-being.
Embrace the pursuit of better sleep and unlock your full potential as an educator.
"I keep this book on my bedside table and dip into it when I'm struggling to sleep."
"A beautifully designed book full of practical tips that help me sleep."
"Easy to dip into and pick up a new idea to try."
"Lovely to have all of these tips in one place to remind me of what I need to do more often!"
"I love this book! So helpful and full of simple, practical ideas."